Wowing your prospective clients is about going the extra mile to leave a memorable experience with them. You can satisfy your customers by developing products and services they will pay for in a timely fashion. Then, you go beyond their expectations by creating corporate videos that can provide additional value.
Organizations have to showcase themselves as the authorities in the industry so they can stand out in the competition. That said, producing a corporate video enables you to widen the gap between your company and your competitors. As a result, you can further improve your products and services that will match the preferences of the market.
In this article, you'll learn four surefire strategies to build corporate videos that will surely wow your consumers.
1. Determine The Purpose Of The Content
Identifying the purpose of the corporate video you intend to produce is crucial so you can find the right strategies to do it. Assuming the effectiveness of your video content without having goals won't help you determine how to boost its engagement. Thus, you must analyze the purpose of your video so you can ensure the success of your campaign.
The goal of the video enables you to shape the message you're trying to convey to your audience. Some of the most common corporate video goals are spreading brand awareness, easing consumer anxiety, and reaching out to more leads. Thus, you must gain valuable insights from your customers so you can identify their pain points before producing the video.
After setting a specific goal, corporate video production will seem to become easier as you go through the steps. As you move along to the next process, you must choose the right strategies that can help you achieve your purpose. You may click here so, you can learn the importance of corporate videos.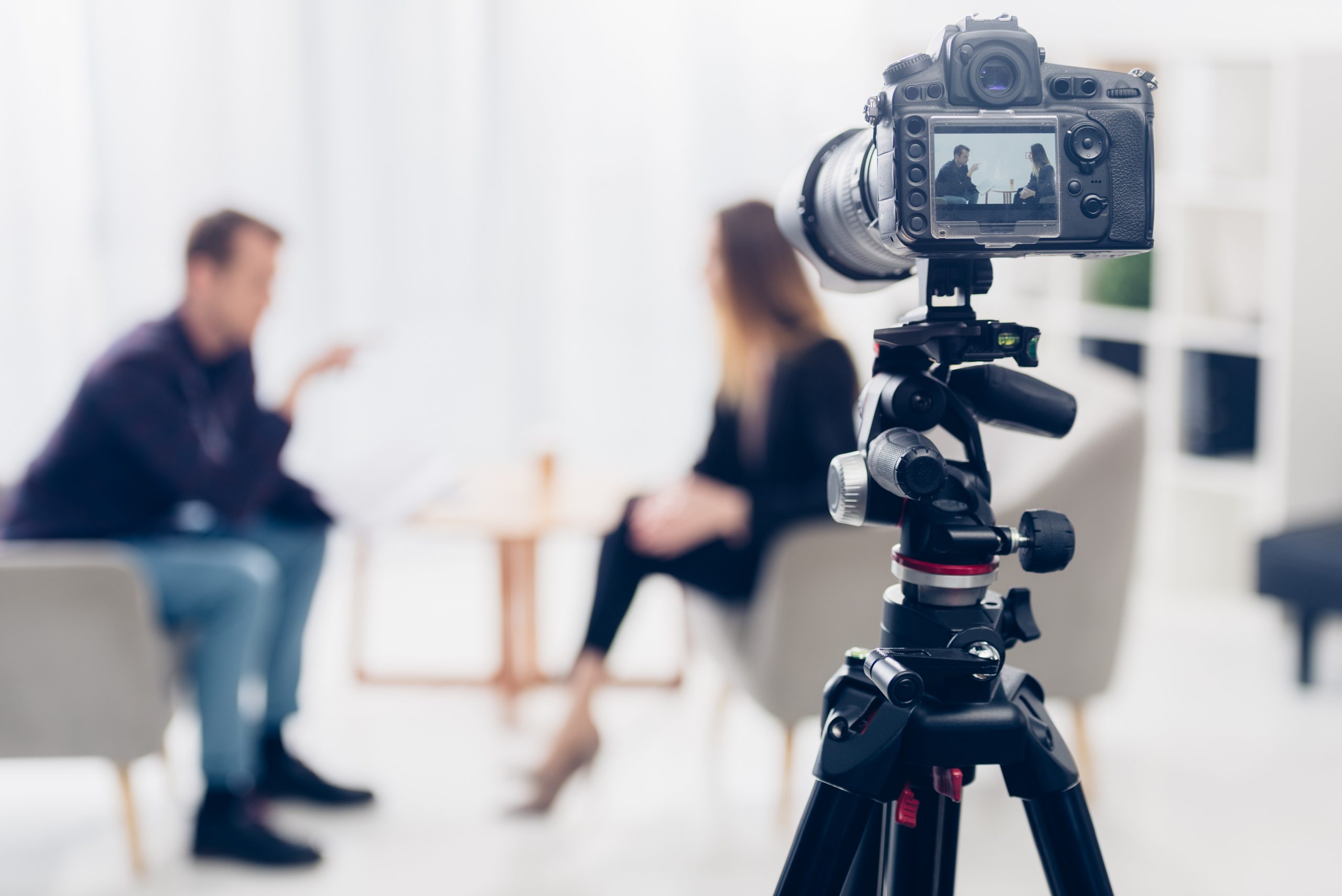 2. Use An Intriguing Title
A title is an essential part of the performance of corporate video because it determines its click-through rate. Whenever a user sees the video in the search results, they use the thumbnail to analyze whether or not they would watch the video. Thus, you must use an intriguing title to boost your chances of receiving more views, which allows you to send your brand message to more people.
Writing an engaging video title includes ensuring that your title matches the content and determining who you are producing content for. That said, you must write a title that provides a solution to the pain points of your target audience by conducting a market analysis. Also, you must avoid using clickbait headlines just to create a sense of urgency because you might lose customers.
3. Invest In The Right Tools
Ultimately, identifying the purpose of the video shouldn't be a substitution for high-quality imagery and expert cinematography. Thus, you must ensure the aesthetics and sound quality of your content by investing in the right tools. Professionally crafting the audio and video elements of your content brings the intriguing nature of the spoken word and storytelling.
Expert video production can highlight complex systems like the operational process of developing a specific product. That said, you must ensure your audience understands your message by using a high-quality microphone to record your audio. Also, you must use a good camera with clear lenses so you can accurately capture your subjects.
After recording the video, you may invest in a digital library that offers animated business templates to sustain the attention of your viewers. Once you select the right template, you can customize it further so you can satisfy the needs of your audience. You may select from a collection of live-action footage and pick the right colors that best match your corporation's brand.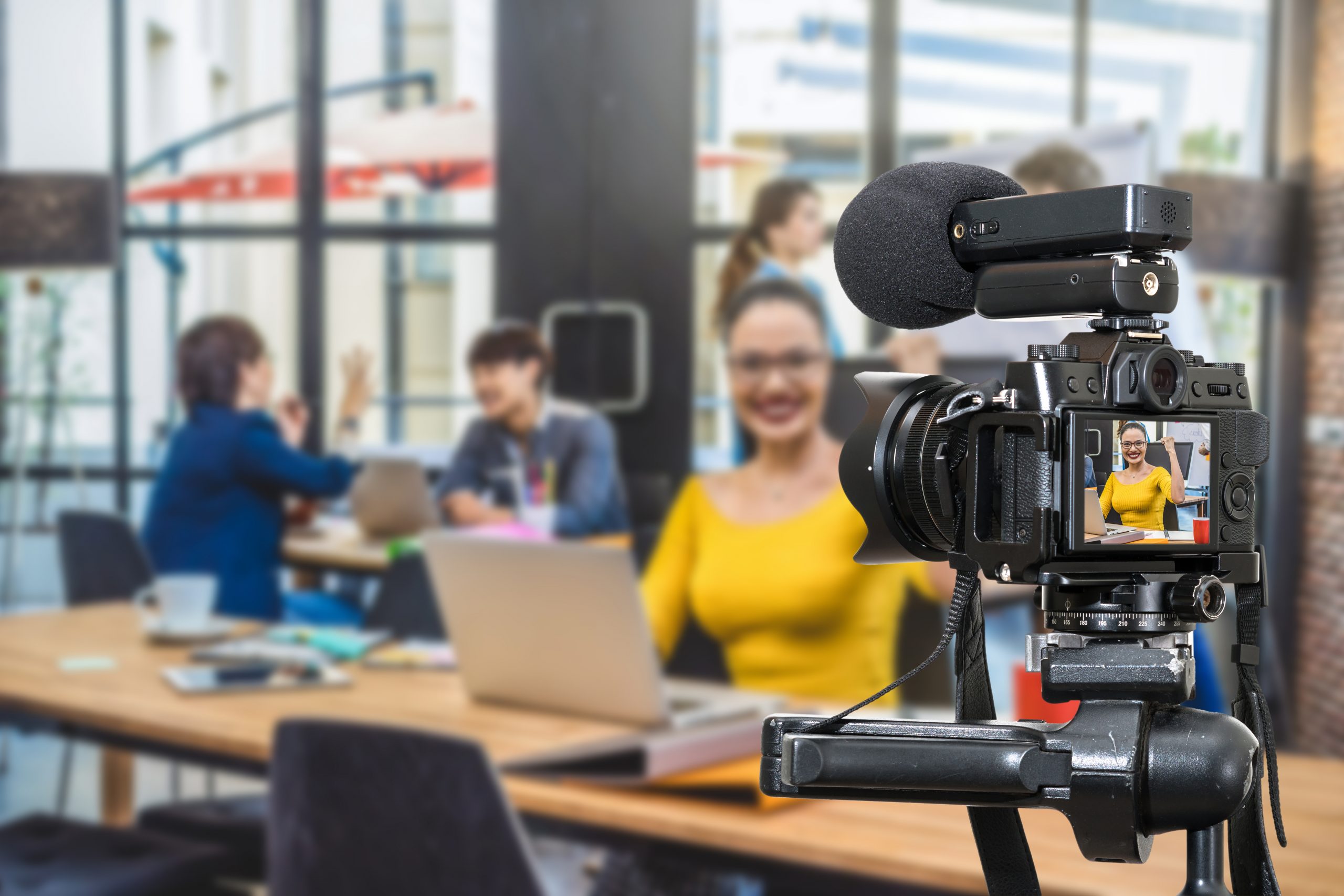 4. Distribute Your Video
Effectively distributing your corporate video is about using the right platforms that will enable you to reach more audiences. If it can't reach your target market, you won't receive the desired results, which reduces your productivity. Therefore, you must use the insights you collected from the market analysis to determine what platforms you may reach them through.
You may use famous free video sharing sites like Vimeo and YouTube. Also, you must attach the video to the homepage of your company website so it can rank higher on search engines. Furthermore, you may outsource a search engine optimization specialist that will help you in utilizing your platforms effectively.
After sharing the corporate content on video sharing platforms and your website, you must promote it on social media channels. More so, you must actively engage with your followers so you can sustain their interest in your organization. In turn, your corporate video might reach a large audience as your loyal customers share it with their family and friends.
Key Takeaway
Video content production is an excellent way to reach more leads and loyal clients for your organization. That said, you must consider following these four strategies so you can ensure the success of your corporate video. As a result, you can spread your brand messages to a wider audience while waiting around in your store, may it be brick-and-mortar or online.
Related posts