Social media has infiltrated all aspects of our daily life. Accordingly, no business today, large or small, can afford to ignore social media marketing.
Speaking about the importance of social media for MLM and other online businesses, the online mentoring duo, Darren and Mike from Vancouver, British Columbia, gave vent to similar expressions.
Well-known and well-loved for their detailed, hands-on course primarily geared towards helping independent small online business entrepreneurs succeed, the duo puts it as simply as possible: a business must reach out where the customers are.
And a large majority of them are to be found on social media. Stats tell us that 79% of US residents have one or more social media profiles. Moreover, nearly 60% of these people check their profiles every day or most days of the week, and about one-third of this population access their social media profiles as many as five times a day.
Accordingly, Darren and Mike mention that all small businesses must harness social media's power and reach to scale their business.
As Darren Ewert puts it, if a business has a well-optimized website and follows effective social media marketing strategies, it can quickly turn its followers into loyal customers.
Darren and Mike MLM: Useful Social Media Marketing Tips for MLM and Other Businesses
1. Provide Value and Don't Hard Sell
As their loyal followers often refer to the duo, the Darren and Mike Dream Team started out as MLM marketers once they left their corporate jobs and embarked on their journey as independent entrepreneurs.
Accordingly, they have an excellent understanding of network marketing and MLM and how to cost-effectively market your MLM business through social media.
First of all, Darren and Mike believe that social media allows entrepreneurs to engage with their audience on a more personal level and create more authentic connections. And this is something all businesses should pay heed to.
To begin with, Mike Dreher puts it that one should never try to push sell while looking to promote his business on social media. For example, he mentions that many MLM marketers commit the mistake of sending too many direct messages to their social media followers.
According to Mike, this sort of practice is often perceived as annoying by social media users and will repel them. So, Darren and Mike's advice here is that one should always avoid auto-direct messages on social media.
Moreover, the posts should be crafted by the age, and interests of a particular group of followers/demographics, etc. The trick here is to provide value to your followers and get them interested in your brand. This is equally important for MLM as well as other online businesses.
2. Create a Professional Image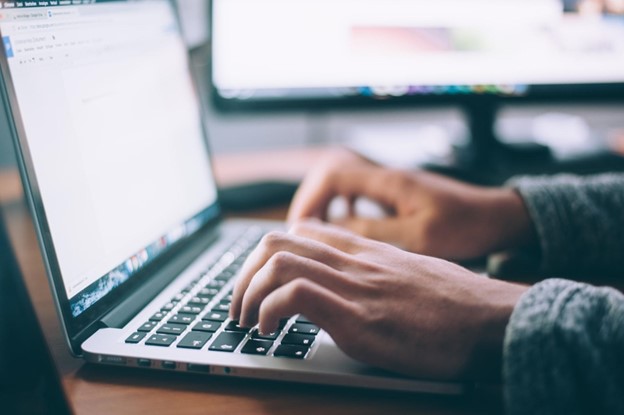 Darren firmly maintains that in the MLM marketing niche, it is essential that you brand yourself. In other words, take some good pictures of yourself and make your image (instead of a logo, etc.) the face of your business.
This comes with dual advantages. First, people find it easier to relate to a natural person than to a logo or other graphics. In network marketing, you want to convey the impression that you're no different than the people you expect will join your team, and a personal photograph helps convey that impression.
Secondly, when branding yourself rather than a particular brand or company, it becomes much easier to branch out or shift from one brand (or niche) to another.
For example, if you decide to branch out into skincare from fitness, you'll not need to launch a whole new marketing endeavor. This is because people will recognize you from the image, and your reputation from your previous business will already give a leg up to your new business.
We can find proof of the effectiveness of this strategy. As mentioned, Darren and Mike's online business began in network marketing. And it was only afterward that the duo decided to launch their online business mentoring course.
However, throughout this journey, Darren and Mike have made it a point to brand themselves (through their images/photographs and by sharing their own story about how and why they set out to become online entrepreneurs).
3. Use Attraction Marketing
Again, Darren and Mike repeat the true and tried mantra of social media marketing: Sell lifestyles, not products. In other words, get people interested in your brand by showcasing a particular image (according to the nature of your business) by which social media users will perceive your brand.
Towards that goal, one must care enough to craft every one of their social media posts.
The aim here is to attract people to your brand. It's about knowing what your target audience is looking for (tips, information, etc.) and providing them with those in small installments. This will help sustain your audience's engagement and curiosity about your brand.
One can also use creative strategies such as teaser posts to build curiosity about a product or an upcoming event (or even about the brand itself, in case one is just starting out).  The result is that your audience will come to you of their own accord, and you'll never need to sell your products/services hard.
4. Identify Your KPIs
Finally, Darren and Mike advise all online entrepreneurs to identify the key performance indicators (KPIs) concerning their social media marketing endeavors.
For example, one important metric is the rate of conversion per post. One can use this metric to understand what social media posts are effective for his business.
However, this is not the only metric one should pay attention to (since not all social media posts are, or ought to be, geared towards conversion and sale). So, another key metric is engagement.
According to Darren and Mike, businesses must keep track of their target audience's engagement (likes, comments, shares) with each social media posting.
This helps businesses understand exactly what content is making the proper resonance with its followers and the content deemed not too interesting by the same audience.
Related posts