The advertiser only pays with the Cost Per Action remuneration model if the user carries out a previously defined act (e.g., purchasing a product).
CPA refers to a sort of pricing model anywhere marketers pay ad networks or media sources for certain conversions (e.g., a purchase or a sign-up) that occur in an app after interacting with an ad.
Cost Per Action in online marketing
CPA means "costs per action" and is a remuneration method that only incurs costs for the advertiser when users perform a specific action on the landing page. This conversion can equally be purchasing a product, subscribing to a newsletter, or downloading an e-paper.
CPA vs. CPC
In distinguishing the Cost Per Click billing method, payment is only due when users convert, not when they click on an ad.
Cost Per Action vs. Cost Per Acquisition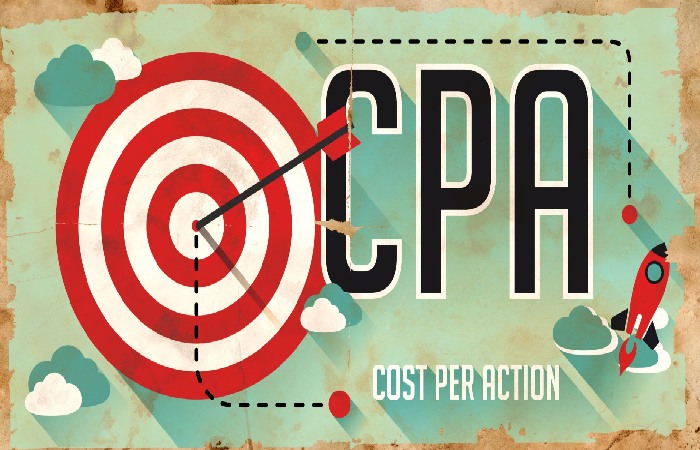 Under Cost Per Acquisition, which is sometimes also abbreviated as CPA, however, is meant a billing that occurs exclusively after a purchase has been made. You can find more about this in our article on cost-per-order.
Advantages of the CPA compensation method
Cost per Action
Transparent cost structure: Each conversion costs a previously agreed amount. This remuneration model offers minimal advertiser risk and high profitability.
Since only actions on your website pay for it, website operators can evaluate the campaign. For this purpose, the data from the company's web analysis tool (e.g., Google Analytics ) can rely on measuring the advertising networks.
Disadvantages of billing according to Cost Per Action
CPA campaigns have a higher introductory price than models that Denise after clicks. Understandably, the user has to show a lot more commitment here than just clicking on a banner.
CPA in Google AdWords
Google offers a strategy called "Target CPA" through the AdWords platform. It is necessary to read the small print here: This strategy is not a CPA billing in the real sense, but an optimization between CPC costs and conversion profit. You can find more about this in Google's AdWords Help Center.
Here is a specific example of CPA marketing:
Imagine a blogger (in the health and fitness niche) with many YouTube subscribers and blog readers. In the example, he plays the role of an affiliate.
He started a blog that offers people tips on losing belly fat, regularly posts information on YouTube, and recommends certain brands and products to its audience. After developing the traffic for his website, he recommends the advertiser's products to his audience. A visitor that the blogger brings back to the advertiser's website refers to here as a lead.
What role does the Cost Per Action play in search engine optimization
With a strict interpretation of what SEO does, CPA does not play a role. The users come from paid and not organic search. Whether an action results from a visit depends on what happens on the website. Thus, the return-on-investment of cost-per-action campaigns can be improved through search engine optimization.
In addition, you can find more useful articles at blog4techies
Also Read:  Fix [pii_email_31188e3869bc3283fed5] Error Solved.
How does Wrike's Pricing Work?
How does Wrike's pricing work? – Wrike is a project management platform packed with useful features, like built-in time tracking and document editing history.
Similar to the rest of the project management software industry, Wrike offers five pricing tiers: one free option and four different options for businesses and enterprises. Choosing the pricing plan that's right for your team depends on what you want to use Wrike for, as well as how many people will need access to project management software.
We then have our example of an advertiser, which is Digital Marketing Trick.
A CPA marketing network then brings together the blogger (the affiliate) and Digital Marketing Trick (the advertiser). Like the blogger in our case, influencers who want to make money doing what they love and engaging their audience can turn to CPA networks to find companies who want to pay them to promote—their products.
Concretely, the blogger sends his audience to the advertiser's website and receives remuneration for each Action or conversion carried out by his audience.
In return, Digital Marketing Trick earns money from the sales generated by the blogger's traffic. Even if the guest does not buy immediately, he has become a leader for Digital Marketing Trick. The network brings them together, and the public can try new products and discover emerging brands. Everyone wins their share in the CPA affiliate business.
Conclusion
The Cost-Per-Action billing method can be an exciting compensation model. By coupling the costs to the conversion, website operators have to deal intensively with the target page plan and its performance.
Related Searches:
Cost Per Mille (CPM) – Explanation, Costs of CPM, Advantages, and More
Application Programming Interface (API) – Working, Types, Benefits, and More
Related posts