5 Marketing Strategies New Jersey Casinos Use To Attract New Customers
Every casino is unique, and its marketing must let the potential audience know it's an attractive option. Any online casino can become an industry leader with the right marketing strategy.
Let's take a look at a few proven casino marketing strategies that boost name recognition and profit, both in the short and long term. Most of these marketing strategies are easy and not very expensive. Whether you are a casino operator or a player, read on for the inside scoop on casino marketing.
Discoverability is Number 1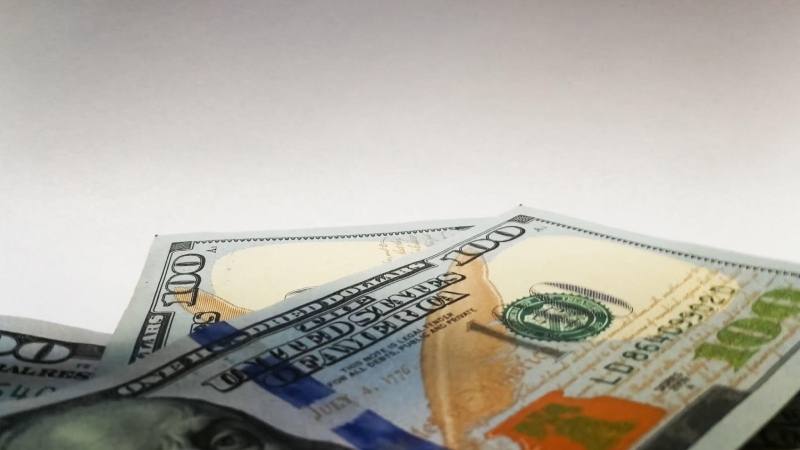 Competition among online casinos is intense, making discoverability a top priority. If potential players can't discover an online casino, they can't play there. The bottom line is, finding a new online casino must be easy.
When players type a casino-related search into different search engines and social media, they'll go to the casinos that come up. The online casinos that are highly ranked in search results, get all of the business. To rank higher, new online casinos should use tools and analytics to better understand their SEO ranking.
In addition to paying for SEO tools and reports, casinos can boost online discoverability in a few ways:
Create a separate landing page for each of the most important features. For example, an online casino could create a separate landing page for slots, bingo, poker, etc. On each landing page, use specific keyword phrases related to those games, as well as eye-catching pictures with appropriate alt text, and clever, keyword-containing headlines.
Casinos must abide by all search engine advertising rules. For example, Google's advertising policies state that gambling ads must only target approved countries, feature a landing page with information about responsible gambling, and cannot target minors. In addition, online casinos must abide by local regulations. But before launching any ads, keywords must be tested for effectiveness.
Create social media accounts for the potential audience. Also create social media ads, taking care to follow all of the rules. Create fun, engaging, gambling-related posts, and be sure to join in the conversation.
Optimize all of the content for keywords related to gaming and the gambling world. A new online casino needs to focus on what makes them stand above the rest.
Beacon marketing and other proximity marketing tools can drive traffic in New Jersey and the Atlantic City area. This is very helpful when competing with other online casinos in the New Jersey market. Location-based marketing tools help to target players in the market where an online casino is licensed.
Forming strategic partnerships with other gambling-related sites, such as NJ Gambling Fun or Online Poker Planet not only boosts traffic but also credibility.
Follow and Report on Gambling-Related News
There is much to the gambling world besides any individual online casino. Gambling legalization news deserves to be followed, as well as local Atlantic City events and happenings. When it comes to casino marketing, follow both the local and the international news.
Land-based casinos often host large, newsworthy events, such as live eSport and poker tournaments. The same people interested in attending those events are potential customers. Placing targeted ads timed to those events could drive significant traffic to an online casino.
Understand Your Potential Customer's Motivation
The "jobs to be done" approach gives marketers insight into the real motivations of their potential customers by pinpointing the "job" that they are "hiring" a casino for. It's important to know what a potential customer is looking for and what job they're "hiring" a casino to do.
For many years, marketers have focused on demographics, focusing on the age, gender, education, and income of their audience. This is helpful, but each demographic has a different reason for playing at an online casino.
For example, older women who choose to play live, online bingo likely want the social interaction that goes with the online chat feature. Likewise, men who gravitate to live casino games featuring attractive, female dealers also likely crave social interaction. On the other hand, young male sports bettors and poker players likely have an entirely different motivation. Understanding these motivations helps a casino craft their marketing message to each, specific audience.
Creating Positive Feedback Loops
Playing at a casino is often based on emotions. For some people, gaming relieves stress, for others, it's the thrill of the chase. By addressing those emotional needs, casinos can improve their marketing results and create loyal players.
To create a positive feedback loop, the player gets their emotional needs met as they play. For example, a player at a live casino should receive praise and acknowledgment from the dealer. Or, the winner of a poker tournament has their name and title blasted across the internet, boosting their ego.
A positive feedback loop increases the likelihood of players coming back for more. Positive feedback loops can easily be created at an online casino. For example, displaying the names of the daily big winners can create a positive feedback loop. Or, rewarding players with free spins, gift cards, and other rewards can keep them coming back for more. Rewarding friend referrals is another way to create positive feedback.
If a player redeems an offer, send another offer right away.
Always respond to positive social media feedback and reviews by sending offers.
Reward loyal players with exclusive promotions, generous offers, and perks.
Immediately respond to player complaints and negative reviews with compassionate and authentic caring. Offer appropriate apologies and "make it right" for the player.
Provide Social Media Proof
Players trust each other more than they trust the casinos. They often rely on recommendations from their friends or read reviews on the internet. Either way, players are likely to listen to each other.
In order to build trust, casinos often display social proof in several ways:
Showcase positive reviews on their website and social media.
Display video testimonials from winning players.
Encourage players to share their positive experiences on social media.
Monitor and respond to all online reviews and positive feedback.
Post the names of recent winners onsite.
These ajust some the ways online casinos use social proof. By considering the motives of online players and knowing where they go for their info, casinos can steer social proof.
Follow Gaming Trends
Online gaming websites need to follow online and land-based gambling events, e-sports, entertainment trends, and gambling legalization. They must stay on top of the latest trends in order to compete.
Casino marketing strategies should test campaigns with the following trends in mind:
E-sports are one of the hottest trends today. Huge, international eSports tournaments happen both online and in-person. Online casinos should seize the to sponsor esports teams and platforms to reach a younger audience.
Virtual reality creates a new and very engaging way for gamblers to interact with casino games. Adding virtual reality games to the menu can also attract a whole new audience.
Staying on top of the latest gambling legalization across the United States not only keeps players informed but also opens new markets.
Understand new gaming trends, and add new games as public tastes evolve.
Casino Marketing is Multi-Faceted
Next time you see a casino ad, think about everything that went into it. The online casino business is highly competitive, and each casino must use the full arsenal of marketing tools to truly stand out.
Related posts