4 Reasons to Invest in Custom Web Design
There are hundreds of new template-based and custom websites launched each day, and an increasing number of business owners are faced with the question of whether to invest in custom Atlanta web design.
Having worked closely with both template-based and custom-made sites, we can say that custom is the way to go if you want to thrive in today's competitive global market.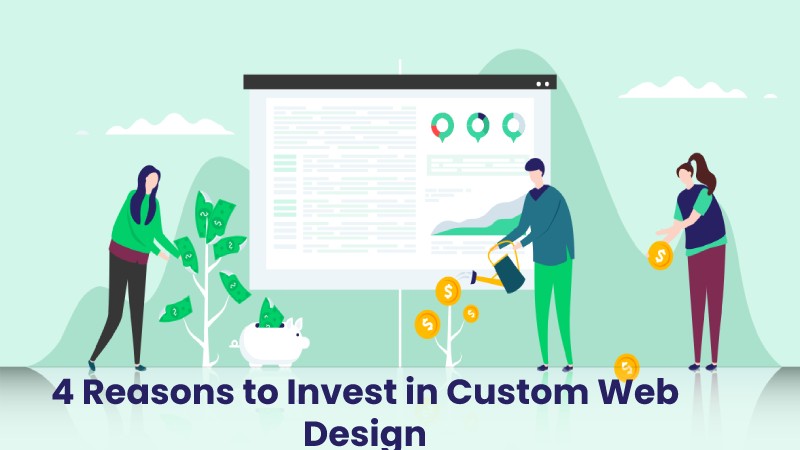 Sure, it might require a more significant initial investment, but it offers quite a few benefits, and it may even turn out to be more cost-effective over the long term.
We're not trying to hide the fact that working with a template is often a lot faster and cheaper, in the short-run. You can purchase a template for under $100 or even get one for free and fill it with content in a matter of hours.
However, making a template website stand out is very difficult, even with the almost infinite number of options at your disposal. Sometimes it will even cost more to add custom features to a template than to build them from the ground up.
4 Biggest Advantages of Custom Web Design
We sat down with leading experts working in custom web design in Miami and asked them about the most significant advantages of having your website custom made. Here's what they had to say!
Distinct Look and Feel
Businesses tend to put a lot of effort and resources into making their offices look and feel unique. This is because they want their clients to distinguish their visual identity from the competition easily. However, your office lobby is likely not the first thing your prospective clients will see nowadays.
Before ever stepping into your office, most clients will visit your website, and the first impression it makes will often be a decisive factor in whether you gain their attention or not. This is why you must treat your website like you treat your office — make it a clear reflection of your values and business prowess.
A custom-made website gives your business a unique identity. You'll have complete control over its look and feel, so you should have no problem keeping it in line with all your other branding material, both online and offline. Users should recognize that they're on your website before seeing the company name or logo, and custom web design can make that happen.
Solid Foundation
If you were building yourself a home, you would make sure that a top-notch professional drew the blueprints and that the foundation was rock-solid. Hopefully, the same is true for the website that could make or break your business.
A custom web design company can plan your website while considering your customers, goals, and priorities. This will help the site deliver your message and spell out your unique value proposition. Not to mention teaching you more about your ideal audience. You'd be surprised at how many things you can learn about your own business. Simply by answering your web design agency's questions.
Throughout the planning phase, the developers will define clear steps they need to take to achieve the goals you set. This will also allow you to review how much your current message engages your audience. And whether you need to make any changes to your content to make it more relevant and educational.
Planning your website will not only result in a better-structured online presence but a more robust business overall.
Custom Functionality and Features
The freedom to use your site as you see fit is one of the key benefits of investing in custom web design. It allows you to put virtually any feature or functionality into the website. Enabling you to create a personalized experience for each user.
Also, a custom site can grow along with your business. For example, you may decide to launch your website. In phases to mitigate some initial costs of building a custom site. After launching the minimum viable product version of the website. You can keep track of user behavior and focus on the features they're likely to embrace most. Then, prioritize these features for the next phase.
SEO
Although the search engine optimization features of template-based websites have gotten much better over the last few years. Nothing can beat the freedom offered by a custom website. Having an experienced SEO professional working with your design and development team while building your site is a huge advantage and is sure to give you a leg up over your competition.
A good custom web design company will incorporate. Everything your website needs to be ranked near the top of the SERPs for your target keywords. This will save time and money in the long run. Allowing you to outpace your competition in the drag race to the top of search engine results pages.
Conclusion
In business, websites have never been more critical than they are today. This is why you need to give your site every chance to succeed in its mission to bring new clients. When it comes to the custom website vs. template debate, the choice is clear — custom design is the way to go.
Related posts